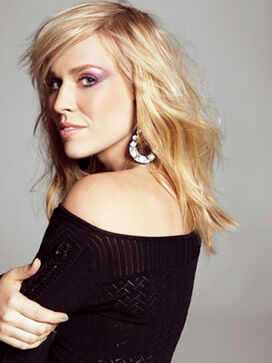 Natasha Anne Bedingfield is an English pop/R&B singer-songwriter and record producer.
Bedingfield released her debut solo album, Unwritten, in 2004, after an almost decade-long career in the Christian rock band, The DNA Algorithm. The album was lauded by critics and receivied moderate success around the world, reaching twenty-six on the Billboard Hot 200. The album spawned the hit singles "These Words" (featuring Sean Kingston), which reached number-seventeen on the Hot 100, and "Unwritten", which was an even bigger success, reaching number-five.
Bedingfield's success continued with her release of Pocketful of Sunshine in 2007. It spawned the hit single "Pocketful of Sunshine", which remains her biggest hit to-date.
Bedingfield is well-known for her easy-going song lyrics and the raspy tone in her voice.